Most modern vehicles have an air conditioning system to keep the driver and passengers cool. What is not commonly known is that the air conditioning ventilation system also has a filter, to filter out the dirt and dust in the air entering the ventilation system from outside.Thus, preventing the car's occupants from breathing in air pollutants.
Benefits of changing a Cabin Air filter:

GUD cabin air filters are designed to reduce the number of harmful contaminants entering your vehicle via the air conditioning system, providing a much cleaner breathing environment for you and your passengers.
We offer a range of particle and carbon activated cabin air filters engineered to filter out harmful contaminants. In addition to filtering out contaminants, GUD carbon activated filters feature an activated charcoal layer that is designed to absorb harmful gases such as exhaust fumes and bad smells.
Cabin air filters should be changed every 15,000 kms or at least once a year. When the cabin air filter clogs up with dirt and other contaminants the airflow entering the vehicle's interior is significantly reduced. Over time, the clogged filter can lead to musty odours and decreased air conditioner performance.
Find the cabin air part for your vehicle.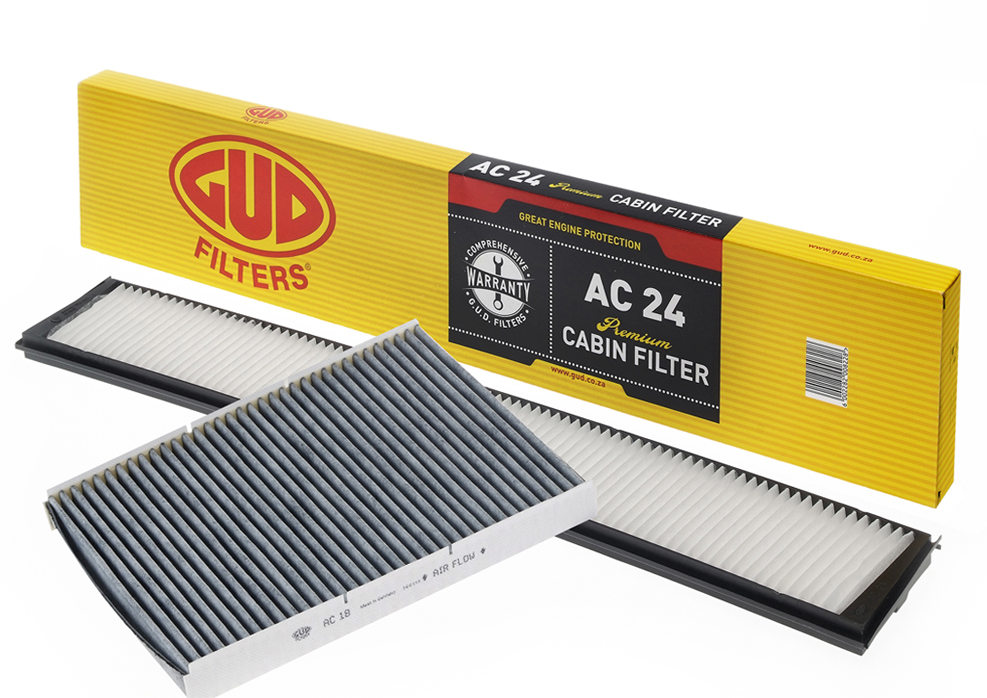 FITMENT LOCATIONS
The location of your cabin air filter varies depending on the make, model and series of your vehicle. In order to be certain of your cabin air filter's location, please consult your car manual, view our (link) cabin air fitment guides(link), or a web search could also prove useful.
The image below indicates the seven major locations of cabin air filters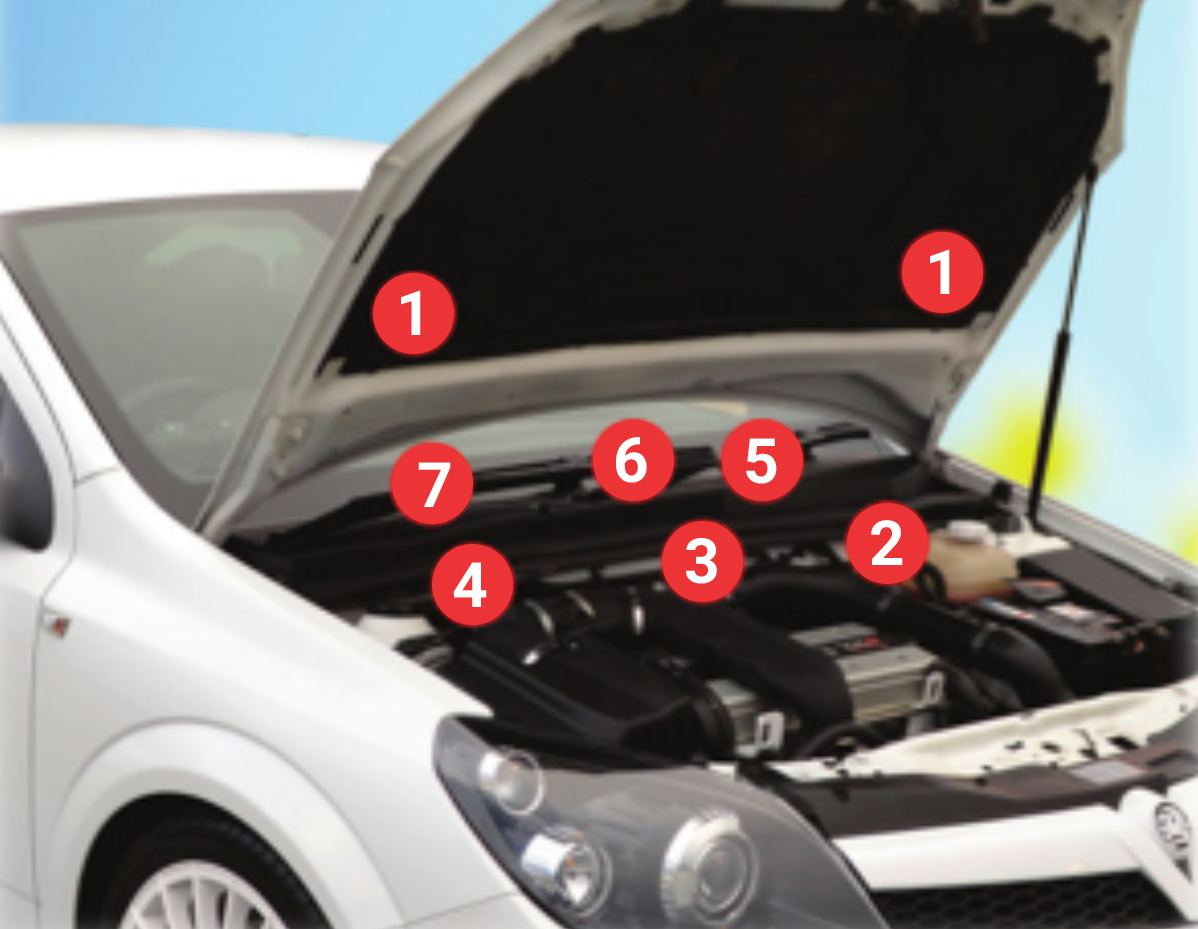 In the bonnet area

Engine Compartment Area
On the passenger's side under the windscreen cowl

Engine Compartment Area
In the centre under the windscreen cowl

Engine Compartment Area
On the driver's side under the windscreen cowl

Vehicle Interior
Glove compartment area

Vehicle Interior
Centre console region

Vehicle Interior
On the driver's side
CABIN AIR FITMENT DIY
To assist in your DIY efforts here are some step by step images that show you how to change cabin air filters in some of the more common locations:
FITTING INSTRUCTIONS FOR CABIN AIR FILTERS FITTED BY THE PASSENGER SIDE WINDSCREEN COWL (NO. 2)
FITTING INSTRUCTIONS FOR CABIN AIR FILTERS FITTED IN THE ENGINE COMPARTMENT (NO. 3)