As brand leaders, we at GUD Filters promise motorists great engine protection that sets the pace and standards in the industry when it comes to innovative and outstanding value-added marketing practices.
We also have a long established Winning Partnership Program, partnering with independent workshops around the country and rewarding them for loyalty to our brand.
GUD FILTERS VALUE ADDED OFFERINGS:
WINNING PARTNERSHIP PROGRAM WORKSHOP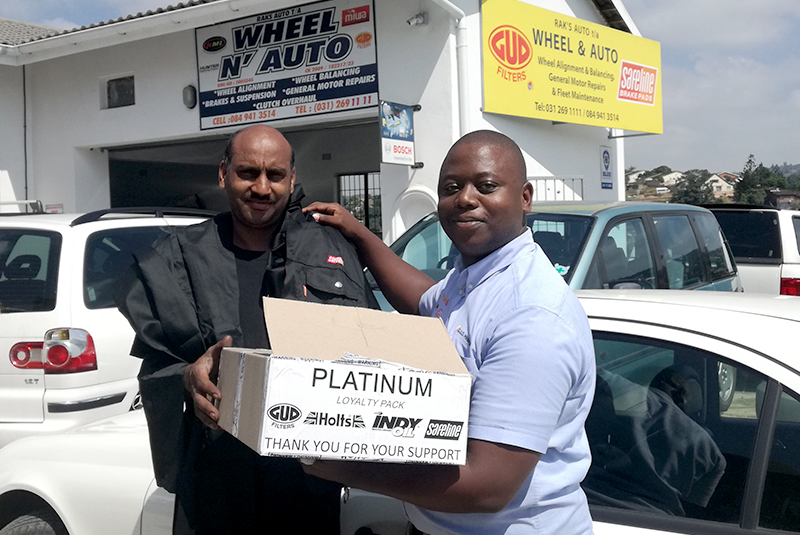 The WPP (Winning Partnership Program) reward workshops for loyalty to our brand. To find out more speak to your sales representative or contact GUD marketing
marketing@gud.co.za
.
ON-SITE TRAINING
TOOL-BOX-TALKS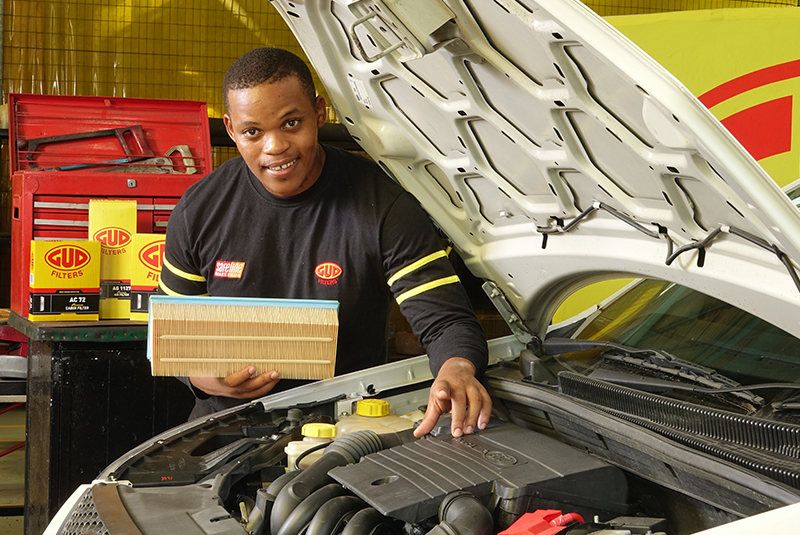 GUD offers training to all customer tiers. Our sales representatives are trained and equipped to run quick on-site product training called Tool-Box-Talks. More formal training sessions can be requested for groups, and are conducted by GUD's technical training team. After the training session, delegates will be supplied with a handy training booklet to brush up on what they have learnt once they leave.
MAD SATURDAYS & TRADE SHOWS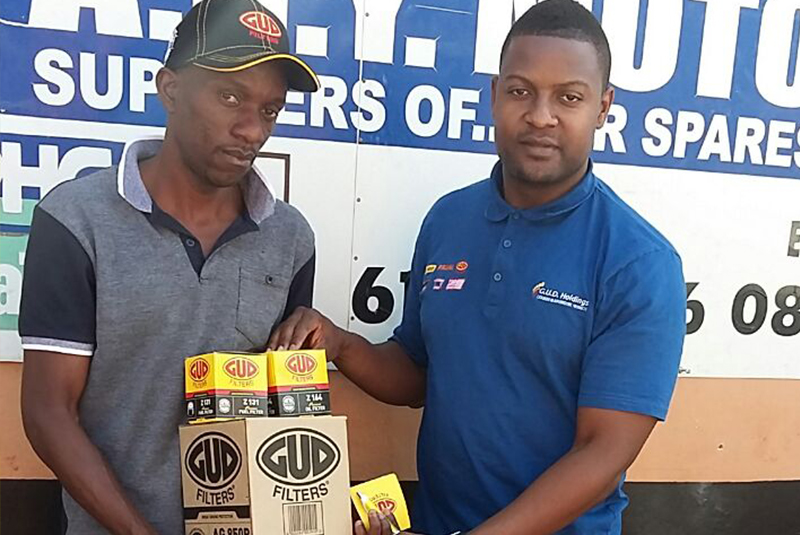 We support our Distributors and Retailers at Mad Saturdays and Trade shows.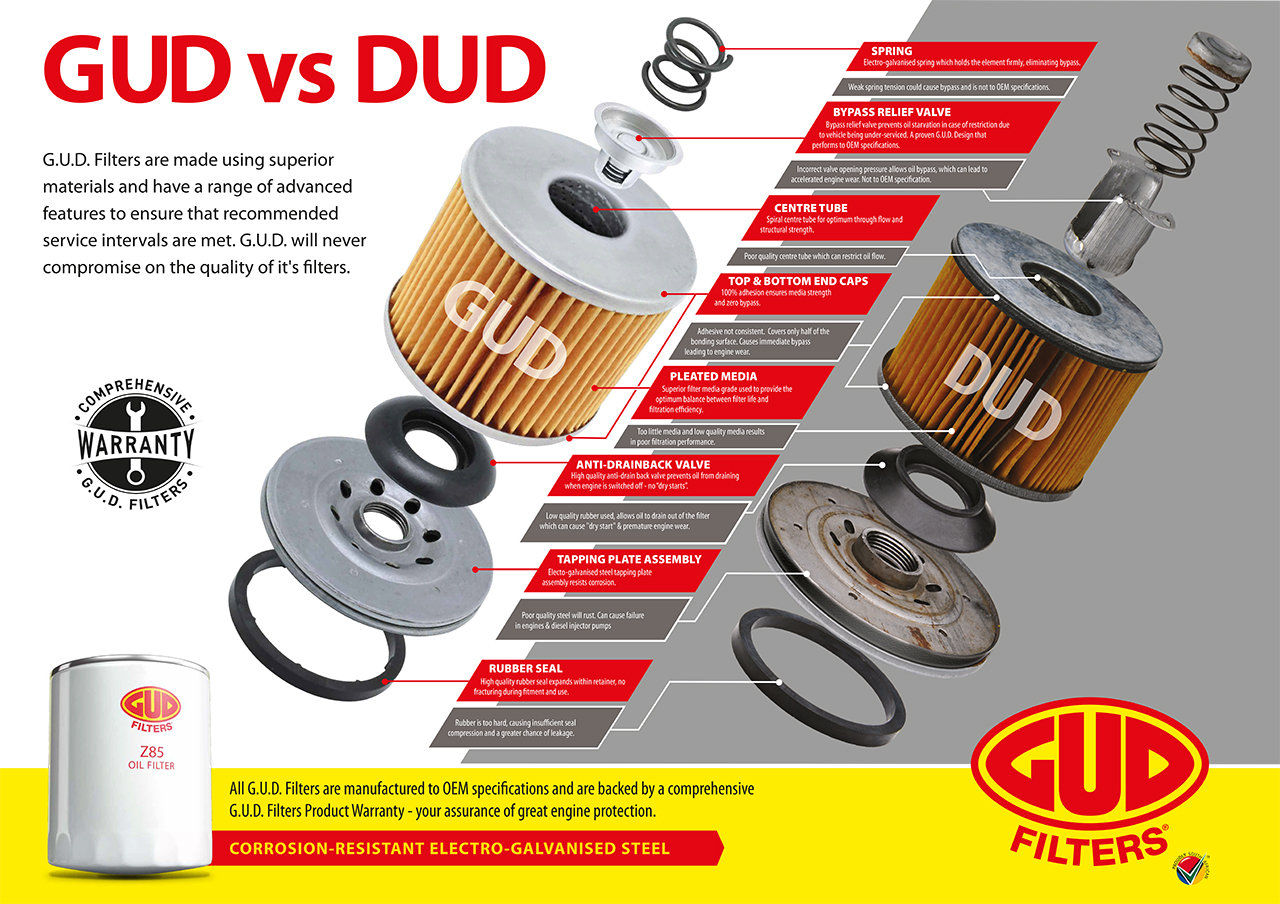 GUD carries out extensive quality testing on our filters in a state of the art laboratory and regularly compares GUD to OEM filters and other competitive filters on the market. As a result of certain poor quality filters identified during testing, GUD warns customers on the dangers of fitting a poor quality filter that is not backed up by a comprehensive warranty with the GUD vs Dud campaign. The GUD vs Dud campaign illustrates to customers the difference between a GUD filter and certain inferior quality filters. GUD sales representatives are equipped to take customers through the posters and quality tests conducted.
You can also follow us on Social Media Facebook and enter our exciting monthly competitions.